Empowering citizens through technology: Cibervoluntarios' role in TRUST aWARE project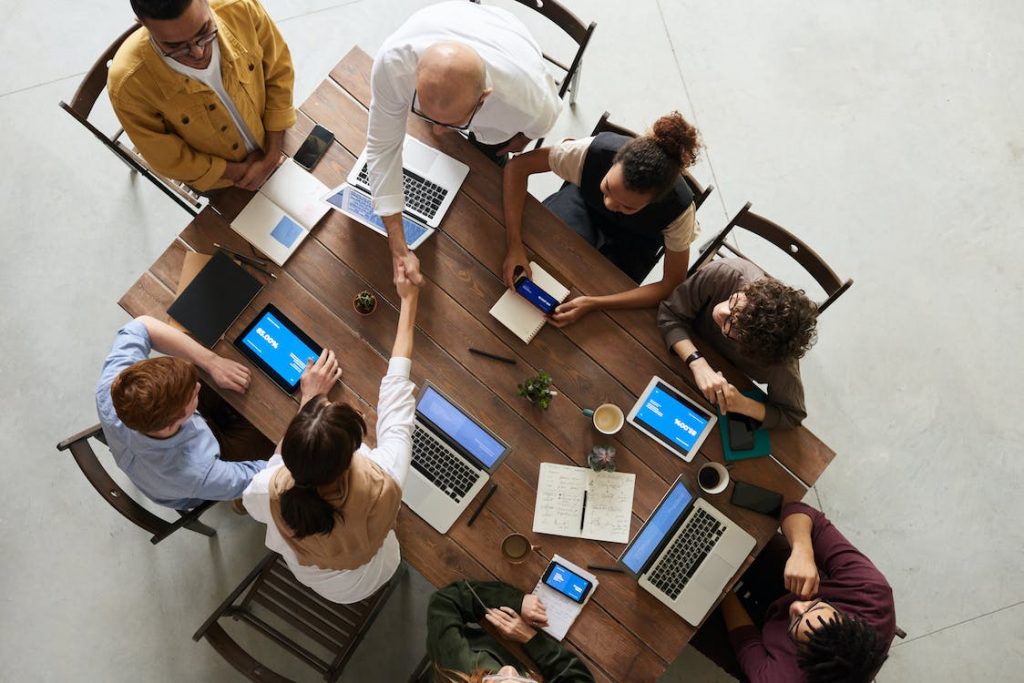 In this interview, we have the pleasure of speaking with our TRUST aWARE partners, Ángel Sola and Andrés del Álamo from Cibervoluntarios, a Spanish non-profit organisation dedicated to promoting social innovation and digital volunteering. Cibervoluntarios has been striving to connect people, organisations, and causes in need through digital tools and technology. With a team of over 2,800 volunteers and partnerships with various institutions, the organisation has impacted thousands of lives in Spain and beyond. In this conversation, we will explore their role in TRUST aWARE, reflect on the challenges of cybersecurity and discuss the role of citizen engagement and digital volunteering in the 21st century.
What role is your non-profit playing within TRUST aWARE? 
Fundación Cibervoluntarios is a Spanish NGO of international scope focused on promoting an inclusive digital transition and eliminating the digital divide. A global pioneer in the creation and management of a technology volunteer network, we provide free training in digital skills to thousands of people a year, we promote social innovation and the empowerment of citizens through the use of technology. From Fundación Cibervoluntarios we want to ensure that all people have, equally, the opportunity to access, learn and use technology to promote their autonomy, strengthen their rights, improve their employment opportunities and social participation. With this objective, we facilitate the acquisition of digital skills for citizens in a close, simple, practical and secure way. To achieve this, we have a network of more than 2,800 cybervolunteers and we collaborate with more than 1,600 organisations. All the training activities with citizens implies a layer of understanding cybersecurity risks, privacy, digital rights, so they can be sure and informed while navigating to give them confidence and trust.
In this line, Cibervoluntarios leads WP1, to co-create, evaluate and demonstrate in pilot phases the impacts of TRUST aWARE digital solutions in the real environment with citizens and stakeholders in four EU countries: Spain, Italy, France and Romania. 440 people from the piloting organisations have participating so far in the workshops and events specifically designed by Cibervoluntarios to test and co-create the trust aWARE Solutions: Privacy Summary, Security Scan, Ads Analytics and a Special Education section with resources on Privacy and Security. With this engagement and participation of the Civil Society, the TRUST aWARE consortium, provides tools and methodologies to ensure that citizens can assess and control the risks associated with their interaction with software and online services. Citizens will be empowered, so that they are better informed and trained and better assess their general exposure to risk and their confidence in computer programmes. TRUST aWARE tools and solutions will offer effective mechanisms to protect the rights, security and privacy of citizens on all platforms, while increasing user confidence in the software, cybersecurity and digital market position of the EU.
The main action points Cibervoluntarios is leading to achieve the common goals of TRUST AWARE are:
Putting citizens in direct touch with TRUST aWARE
Checking citizens needs in security and privacy through direct contact with them and research.
Making citizens participate in the testing and validation of all the tools of TRUST aWARE, making sure the project's tools are made by citizens and for citizens.
How surmountable do you believe the challenges cybersecurity faces today are? 
None of the technical or legal challenges for cybersecurity and privacy aspects would be useful if end-users do not perceive them, know the processes, and have an informed knowledge about those digital tools. They need to develop trust in the new tool. For us in TRUST aWARE, the biggest challenge is to convey the technical developments with the citizens' concerns, needs and perceptions to improve their user experience and train them in a secure way of navigating. Same as other digital divide challenges faced in the past that are related to trust and confidence in digital tools, applications and services, they are surmountable with sustained exposure to the terms and technologies and most important, close human and direct engagement, promotion and training in responsible, secure and aware use of the new tools.
Where do you predict we will be with cybersecurity five, and then in ten, years from now? How do you expect the direction that cybersecurity is going in to impact citizen empowerment? 
If we reach a point in which citizens embrace powerful tools that protect their security and privacy online, preserving their privacy, personal data and enhancing digital rights, we would be doing a giant step towards digital sovereignty, particularly in what has to do with data ownership and protection of the digital identity.
Citizens have a growing concern about security and privacy, and this is something we have seen while testing the tool in the TRUST aWARE pilots. This will easily evolve in a better defended society if we continue training and raising awareness about it.
The biggest challenges for this are to fight the sense of powerlessness and lack of knowledge that many citizens still have when it comes to protect their data and security online.
Your non-profit is, of course, focused on using technology to alleviate social gaps, amongst other goals. Do you believe that the technology being developed by TRUST aWARE can play a role in these goals?
Knowledge and empowerment about security and privacy online is one of the most common gaps in digital literacy. Even for people who have a grip in technology, security and privacy often represents an obscure are. The TRUST aWARE tools are a powerful mean to overcome these gaps, particularly about privacy policies and security online.
We even have an education section that was directly demanded by the citizens where they can find useful resources about security and privacy online and suggest their own, since the context may evolve. The TRUST aWARE dashboard, if we continue making it user-friendly and accessible has the potential to be a pioneering tool that uses AI to help citizens deconstruct privacy policies, bring knowledge about ad targeting in social media to citizens and powerfully detect cyberthreats in a simple, open-source and accessible way.
What role can workshops and citizen engagement play, specifically, in combating some of the challenges you mentioned in question two?
Workshops are a direct and warm way to put in contact technical developments with people. In our experience, even for the least interested citizens, these workshops have contributed to raising awareness and interest about security and privacy.  These sessions also create a sense of ownership over the tools, making the adoption much easier in the future. Apart from that, through workshops and citizen engagement we constantly learn about citizens needs and concerns about security and privacy. It is a fantastic way not to get stuck in prejudices and focus in what matters for users.
Considering the training programme ran by CIB, what, in your experience, are the main barriers to great cyber literacy; and how does a lack of it impact citizen's cybersecurity?
We should never underestimate language barriers and accessibility barriers (in terms of user experience) In many cases, this is the only thing that keep citizens away from acquiring by themselves cyber literacy and engage in a confident way with new tools.
We do a lot of work in this line, since without this basic knowledge, it is impossible to delve deeper in more complex terms.
.