Synergies workshop: 16-17 October 2023 at NOVA University of Lisbon in Almada (Portugal)

TRUST aWARE will be joining cluster projects for a 2 day physical workshop. It is the first large-scale physical meeting of the Synergies Cluster about cyber security and data protection, and takes place this year in October.
Over the course of two days, various organisations and participants will come together to learn more about cybersecurity solutions and be informed of the results from current ongoing EU projects.
The workshop aims to encourage collaboration and synergy among the projects involved in EU cybersecurity. Representatives from the projects will be present, enabling engaging discussions and sharing of knowledge, resources, and expertise.
Join us on 16th and 17th October at NOVA university Lisbon and find out more about the future of effective cybersecurity solutions for the EU market.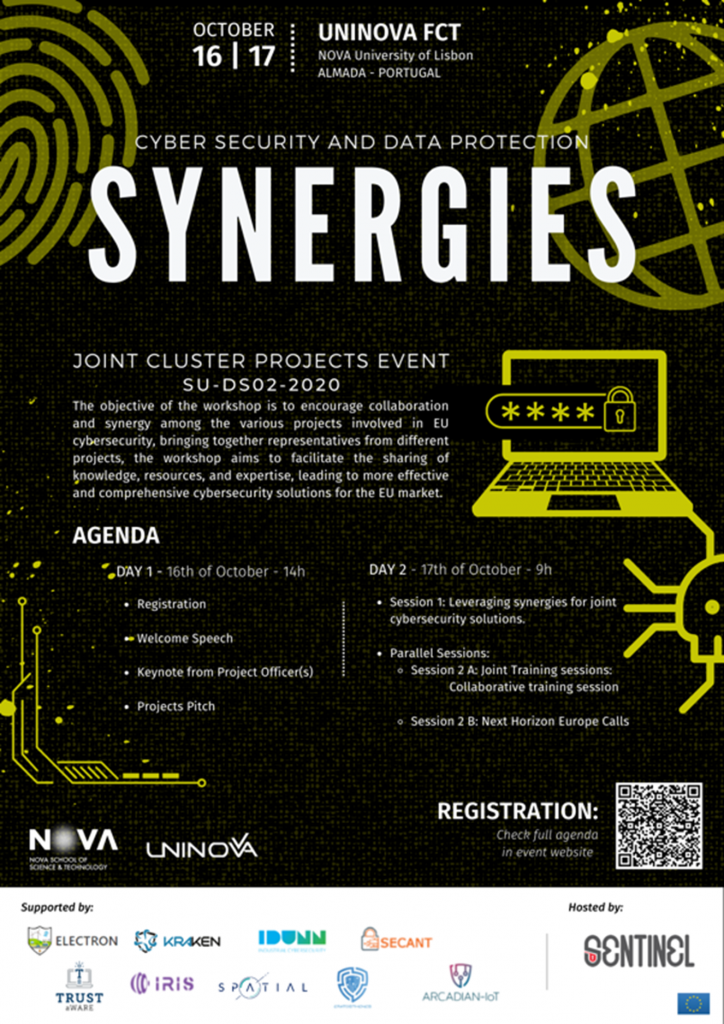 The agenda will be as the following:
16th of October
Day 1:
Registration
Welcome Speech
Keynote from Project Officer(s)
Projects Pitch
17th of October
Day 2:
Session 1: Leveraging synergies for joint cybersecurity solutions.
Parallel Sessions:

Session 2A: Joint Training sessions: collaborative raining session

Session 2B: Next Horizon Europe Calls
Sign up and register by scanning the QR code or on the following link: https://www.eventbrite.com/e/bilhetes-synergies-cyber-security-and-data-protection-joint-cluster-event-676524742717